About Me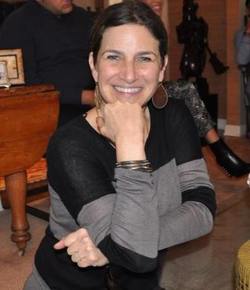 I am a Montreal born photographer who has always been intrigued by people and  places as well as the details of the world around me.
After working in the public school system for many years I left the world of social work to pursue the arts, having always had a love and appreciation for drawing, painting, photography, and architecture. With the positive feedback of family, friends and other artists, I began to exhibit my photographs through a local group (TRAM-Table ronde sur l'art de Mont-Royal) in and around Mont Royal and beyond. In the following year I was invited to become a member of the executive board and ultimately  the role of president, a position I currently still hold.
The opportunity to travel to many parts of the US and Caribbean, as well as to some  of the more  exotic locations of the world (Europe, Africa and India) has increased my exposure to and passion for people, places and things and the desire to capture and record as much as possible of what I see. I am particularly drawn to the ordinary everyday elements of our everyday lives, as well as the nostalgic. It is equally possible to find me standing in the middle of a dirt highway in Tanzania  taking a photo of a weather beaten, lopsided roadside stand as it is to find me on a downtown corner leaning back to to capture a repetitive pattern reflecting in the windows of a high rise office building before the setting of the sun causes it to vanish into the night.
"Making pictures soothes my soul"